Geo Milev quarter is one of the largest districts, located near the central part of capital Sofia. Its attractiveness from customers looking to buy or rent properties in the capital is due to the communicative location, quality construction of buildings, and there are several places for recreation and entertainment. Geo Milev quarter also features by its well-developed infrastructure and transport connections providing easy access to any part of the capital Sofia.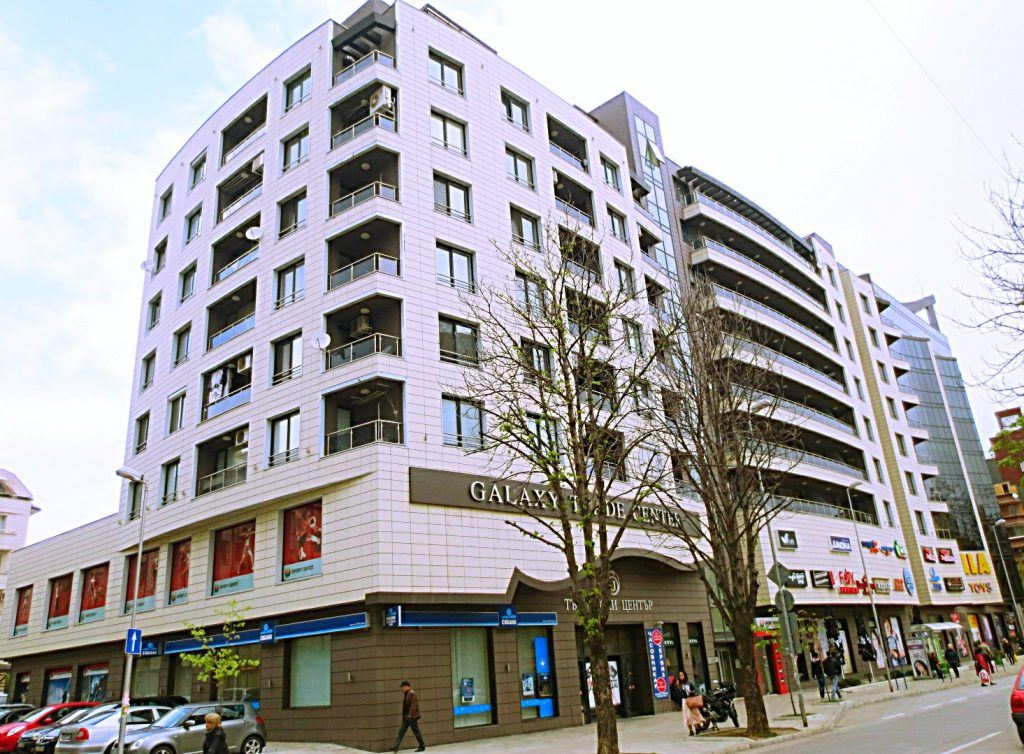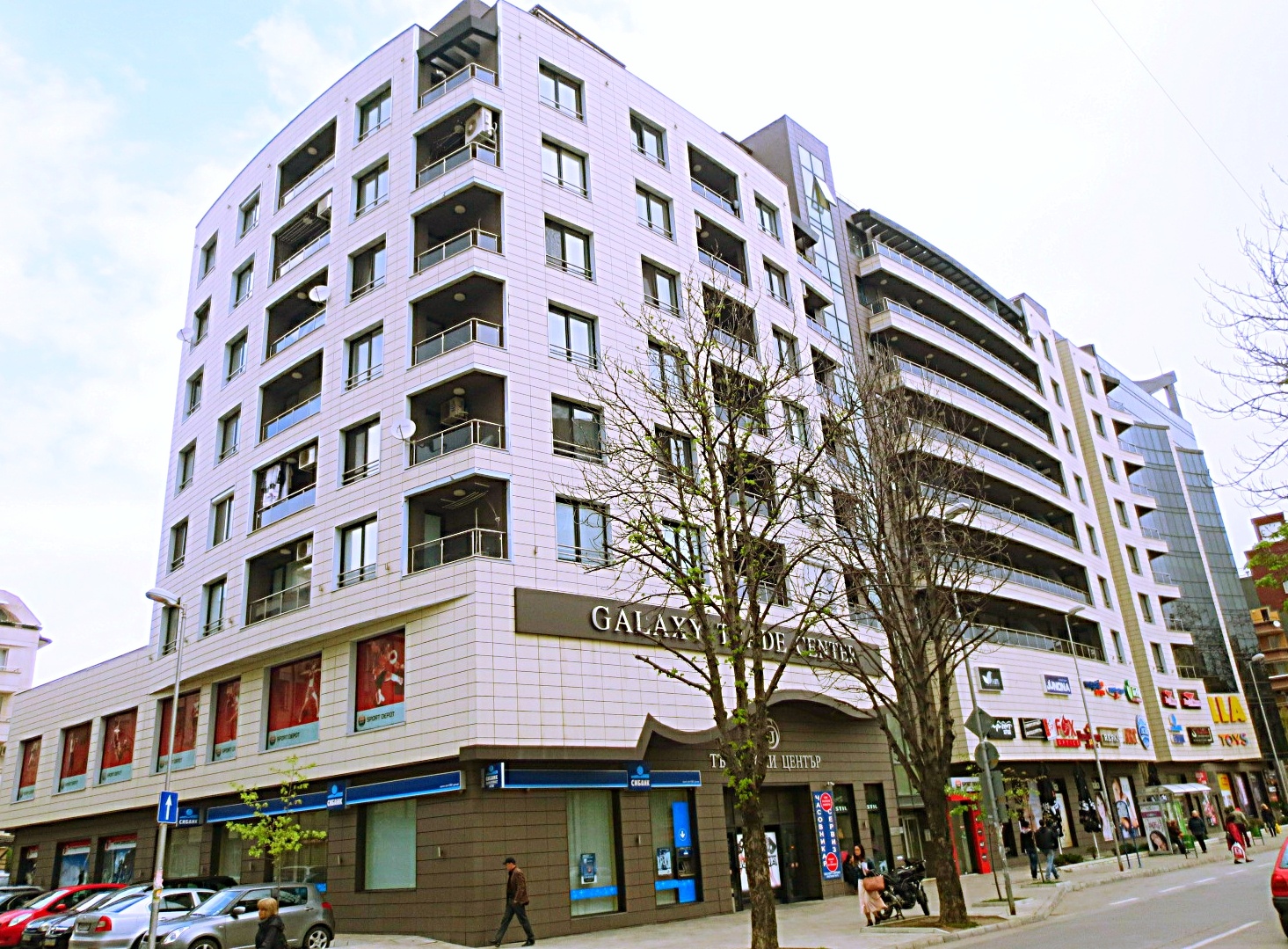 At Geo Milev district is situated and Galaxy Trade Center – the first multifunctional complex including office, retail and residential area. The building features a dynamic architecture, incredible panoramic views and communicative location. The complex combines the dynamic atmosphere of the urban environment with the beauty and tranquility of nature provided by one of the most beautiful parks in Sofia – a park "Geo Milev". In the area also are situated various schools, kindergartens, restaurants and supermarkets, as well as landmark buildings such as the sports halls "Festivalna" and "Universiada", hotel Pliska and the newly built multipurpose center "Arena Armeec".
With its key location in one of the oldest and most preferred residential and office accommodation quarters in Sofia city, with the clean and modern architecture, consisting of a ventilated facade with ceramic plates and glass the complex naturally fits into the surrounding environment, but also retained its contemporary outlook. For this reason, in the competition for luxury construction, architecture and design "Vip property awards 2011", the complex won the spatial exterior design for 2011.
Galaxy Trade Center – multifunctional building with contemporary architectural design and key location in Geo Milev quarter, Sofia
The location of the project is one of its main advantages. Situated on four streets, Galaxy Trade Center provides easy access to themselves by public transport or with your own vehicle. In close proximity are the governmental and administrative institutions (Registry Agency), research institutions, branches and structures of higher education and scientific institutions (University of Sofia "Kliment Ohridski" and BAS). Location of major thoroughfares such as Shipchenski Prohod Boulevard and Nikolay Kopernik Street provides a constant flow of people and vehicles. Only 200 meters from the shopping center is Hotel Pliska on the boulevard Tsarigradsko shosse, where have many stop buses, trolleybuses and trams, providing quick access to the complex from both the city center and the largest residential areas Mladost, Drujba, Iztok and Reduta.
Residential part of the Galaxy Trade Center with permission for living since 2011 and consists of 140 apartments, spread over an area of 28.000 sq. m. The interior of the building creates a sense of cosines and comfort. The apartments offered it can be stylishly furnished or unfurnished thus provides an opportunity for clients to shape the future home of your choice and with your own preferences. Heating in the building is central. One bedroom apartments with living area between 50 and 75 sq.m. and prices 800-850 Euros per sq.m. Two bedroom apartments in the building with an area of ​​100 to 125 sq.m. at price about 780-830 Euros per sq.m. Three bedroom apartments have a prices between 760-800 Euros per sq.m. and living area from 130 to 150 sq.m. Property prices vary depending on the number of floors, exhibition and furniture.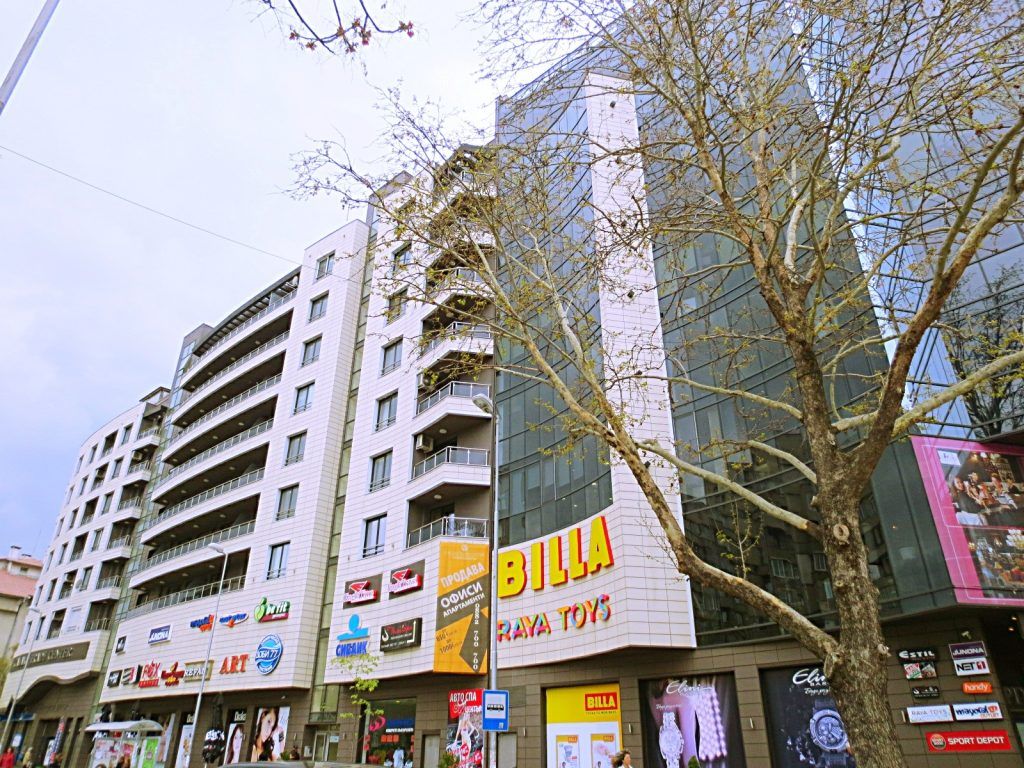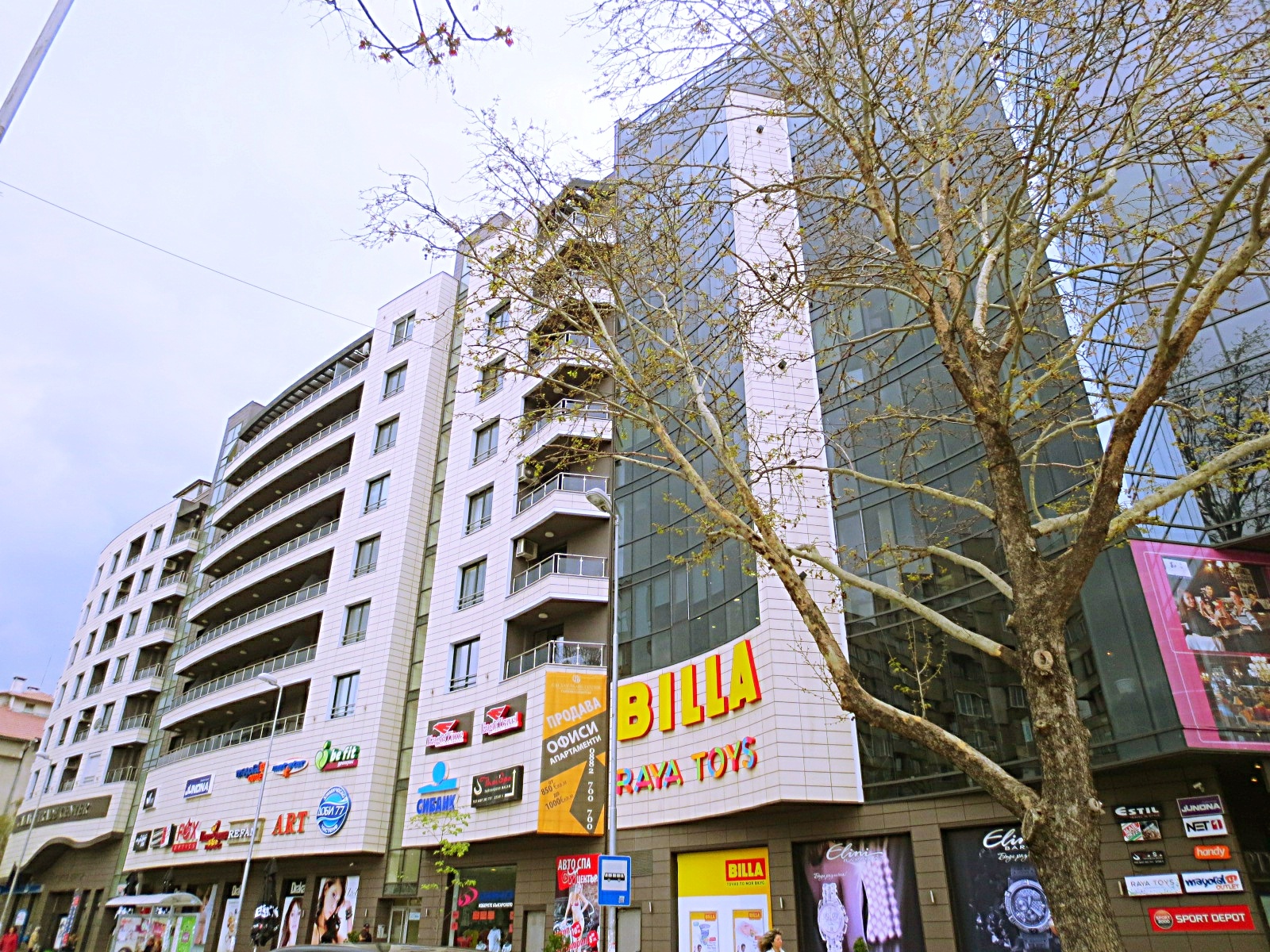 Office part of Galaxy Trade Center consists of 63 pieces offices with an area of ​​8.989,50sq.m. as the rental prices are 7-8 Euro per sq.m. Offices have everything you need – open space area, private bathroom, air conditioning and ventilation, cabling, Internet, security, CCTV and telephone. Advantage is the low operating costs.
Commercial part of the building is 12.000 sq.m. and consists of three levels: ground floor, basement and first floor. Three approaches provide access to it. The main entrance to the shopping area is situated at the crossroad of Shipchenski Prohod Boulevard and Nikolay Kopernik Street. Galaxy Trade Center has additional entrances from the east and north side of the complex, and also west of the Elisaveta Bagryana Street. With two spacious elevators reaches to do ground level parking building.