Located only 150 km southwest from Sofia, the city of Bansko is situated on the foot of the beautiful Pirin Mountain and is an open air museum telling about the history of these places. It is at an altitude of 925 m while the ski area is from 2000 to 2600 m above the sea level. Although Bansko is mostly known as a winter resort, it is not less attractive during the other seasons.
However, Bansko is best known as a ski resort full of various snowboard and ski entertainments. The ski season is Bansko is long, lasting for 5 months – from the middle of December to the middle of May.
Bansko is the best resort for skiing and snowboarding in Bulgaria.
This winter resort offers slopes 75 km long, lifts of 27 km, two black slopes, named after the famous alpine ski champion Alberto Tomba, 12 km track for cross-country skiing and biathlon, and more.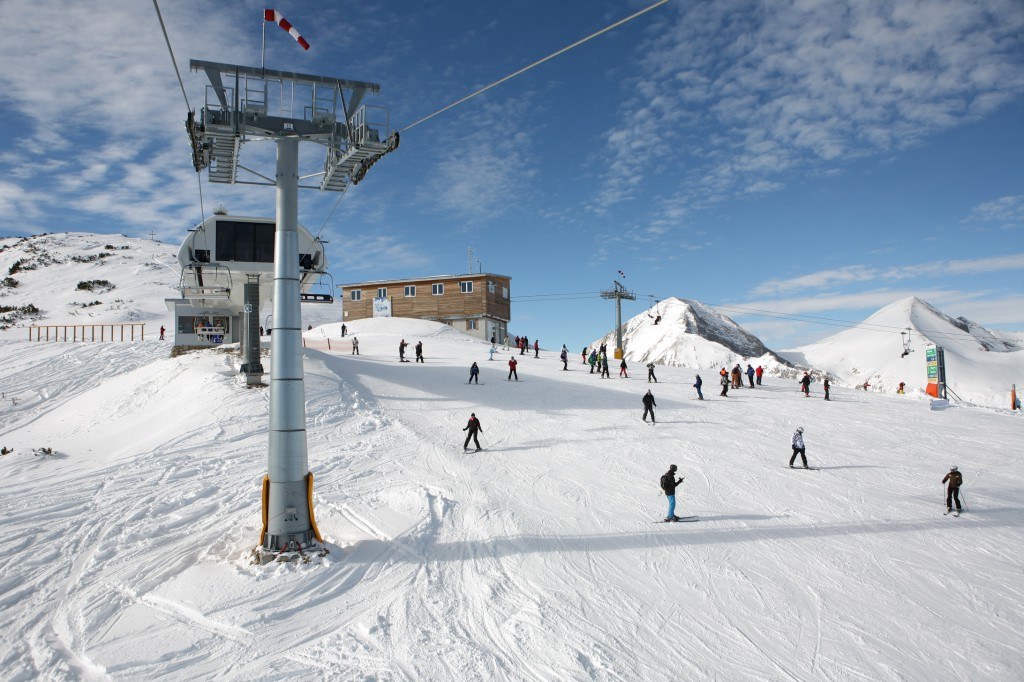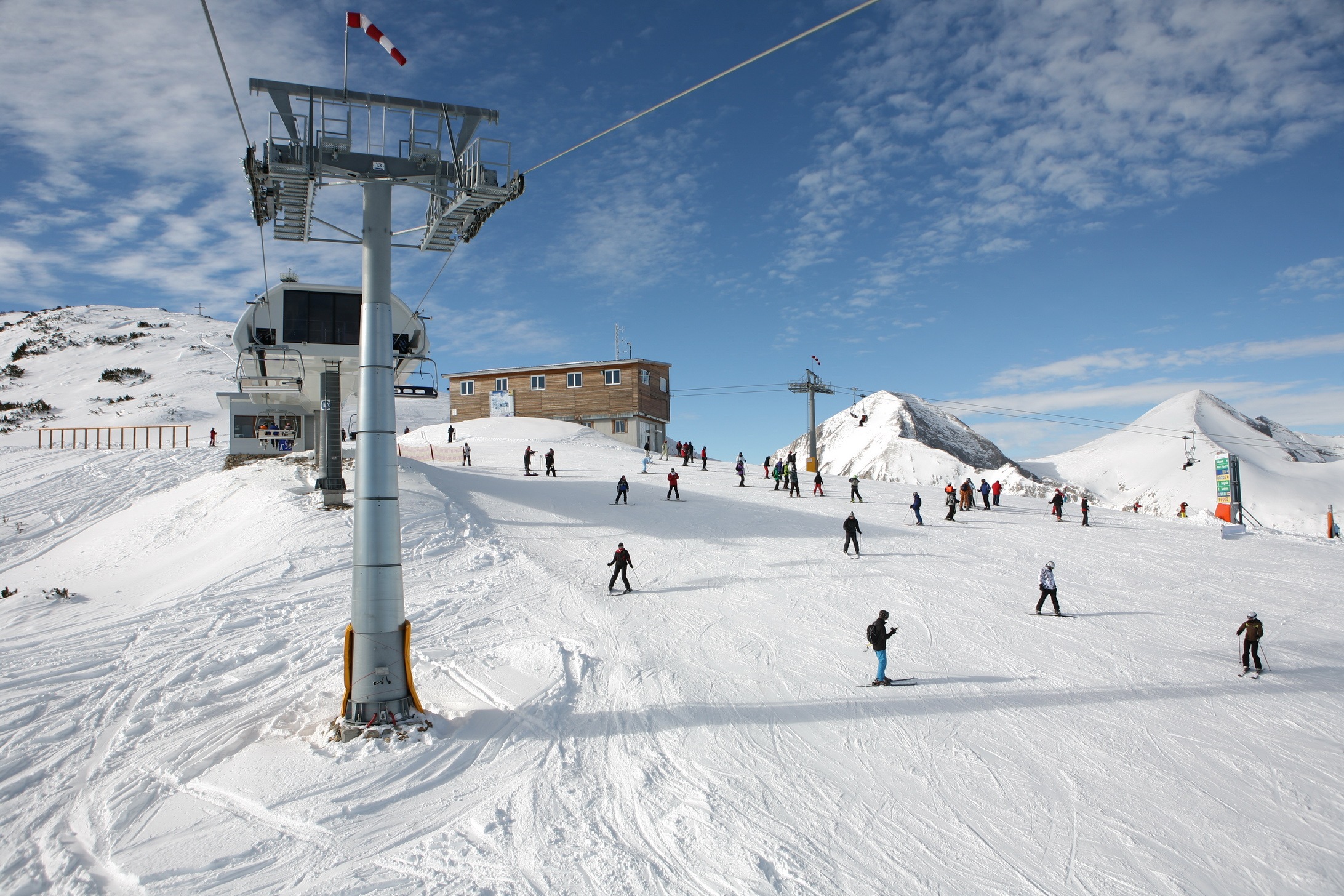 The skiers of intermediate or advanced level will find Bansko especially attractive, providing them with multiple opportunities to have snow fun. Even those, who are newbie in skiing, will have a great time in Bansko, as it can offer them a great ski school and  ski and snowboarding equipment, in case they do not have any.
Thousands of tourists visit the resort each year. They are attracted here by the affordable prices and excellent slopes.
Skiing and snowboarding are not the only entertainments offered in Bansko. Visitors can walk around on snow motor sledges, to climb on Todorka or Vihren peaks, to have a great time on the snow slide or to take snowshoe hiking. The snow opportunities are endless, and many of the hotels offer spa centers to their guests, where people can improve their health in the healing mineral water.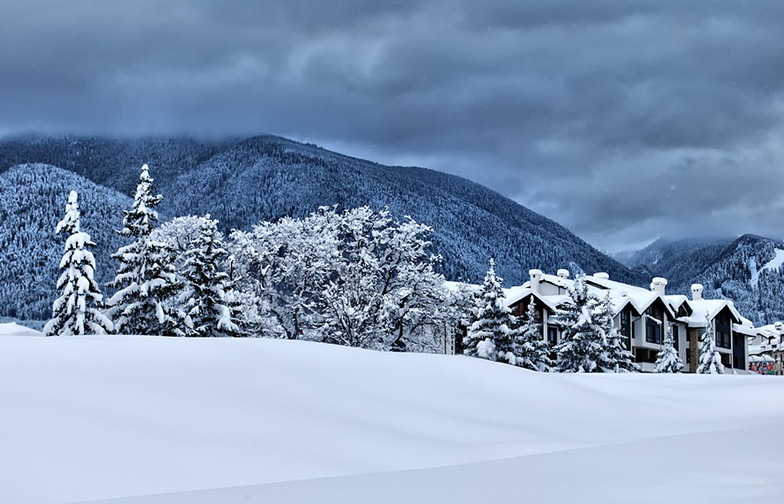 One of the most significant events in Bansko and in Bulgaria is the international Jazz festival conducted there during the summer. This is the biggest summer music forum in Bulgaria that has gained a big popularity among the fans and professional musicians worldwide. The festival is among the most significant cultural events on the Balkans, offering free concerts to the big audience.
Almost all trends in the Jazz genre are presented by different groups during the festival. Thousands of people are coming to listen to the evening concerts on the open stage in the city center. There are many other stages, located in different restaurants or complexes. Jazz is played during each day of the festival that continues for a week. This year the International Jazz Festival in Bansko was held on August 8-13, 2014.
Because of the multiple advantages of this mountain town, millions of euros have been invested in development and improving the skiing area to accommodate the huge flow of tourists who come here each year. Numerous hotels and new facilities have been constructed to make the resort even more attractive and entertaining.
Price Analysis on the property market in Bansko for 2014
In 2014 there is a recorded fall in prices within 2% compared to 2013.  The price drop in Bansko reached nearly 65% according to registered property boom of 2008. Conforming to our data and analysis prices vary from 290 – 400 Euro/sq.m.  The most demand apartments are studios vary in price levels from 12 000 Euros; Apartments with one bedroom from 20 000 Euros and Two-bedroom apartment around 27 000 Euros. Bulgarian and Russian buyers continue to be the most numerous clients. However, the interest from other countries such as Greece, Ukraine and other. Also British buyers and investors gradually return their interest to Bansko property market.
People, who would like to learn more about the available investment options in Bansko, can contact the experts from Cash4BulgarianProperties