According to the UK newspaper British Telegraph, Bansko gets the third place for the world's best destination to live in. The town attracts people with the fresh air, mountain location and the countless opportunities for active and healthy lifestyle, such as hiking, skiing, snowboarding, to name a few.
Another benefit mentioned by the media is the tasty traditional cuisine and surprisingly good local wines. Bansko enables tourists to eat as much as they want for much less money they would spend in some of the French or Swiss ski resorts.
Bansko, which is considered as the Balkan's winter capital, now leaves behind many popular cities, such as Tokyo, Dublin, Paris, and Amsterdam.
The best conditions for winter sports in the region
Bansko provides tourists and guests with a wide range of activities for spending the best possible vacation, full of adventures and unforgettable memories and ideal conditions for doing all kinds of recreational winter sports. Skiing, snowboarding, mountain biking, mountain trekking, mountain climbing, alpine hiking, skiing tours, tours with horses, hiking and bike tours are only a small part of the outdoor activities available here.
There are ski schools that can train people of all levels of expertise, from beginners to advanced skiers. The ski instructors provide professional mountain guide to ensure safe and fun winter holiday in Bansko.
Entertainments and Activities in Bansko
Bansko is a host of multiple important events and festivals that could be enjoyed by tourists and city's guests. The annual Bansko Film Fest that starts on November 25 is one of them, featuring 120 films and documentaries about the extreme sports and adventures around the world. The program includes sports demonstrations, programmes for children, presentations and exhibitions that will provide a lot of information to curious people about different expeditions.
Another world popular festival is Bansko's Horizon Festival for electronic music, which takes place from March 7 to March 13 and gathers visitors from all around the globe.They come here not only to enjoy the slopes, but also to hear in live more than 80 artists of house, techno, bass, hip-hop and reggae, which could be a fantastic addition to their winter skiing vacation.
Bansko during the Summer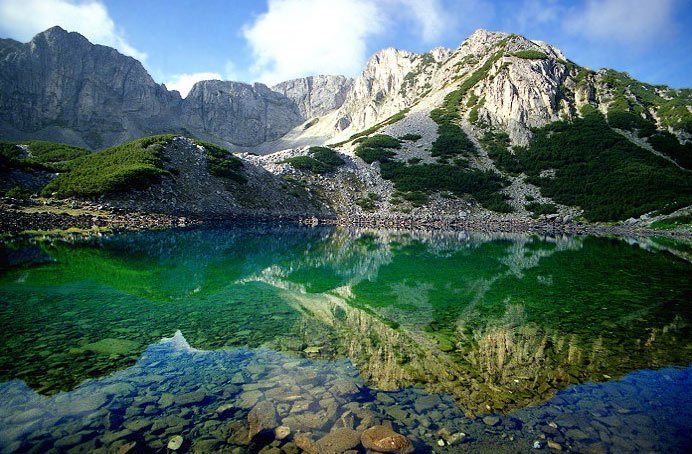 Not only the ski slopes during the winter attract tourists to Bansko, as this destination has a lot of advantages during the summer, too. One of them undoubtedly is the National Park "Pirin", listed in the UNESCO world's heritage. 17 different mountain trails offer hiking to entusiasts, who can visit more than 100 mountain lakes available in this unique region.
Among the summer entertainments are spa summer mineral beaches that can fit people on any budget and the reach cultural program, which includes the traditional summer theater festival held here annually. People can visit also Cinemania Under The Stars from 20 to 22 July, the traditional International Jazz Festival from 6 to 13 August and the Opera Festival that takes place on 30 and 31 August.
Want to sell your apartment in Aspen Resorts?
Aspen Resort Golf, Ski & Spa is located in the nice and quiet area of Razlog Valley, surrounded by three most popular & magnificent Bulgarian mountains, which are part of The Pirin National Park and under the protection of UNESCO. It is also 10min away by car from the well-known Bansko Ski Resort. The complex consists of 4 buildings: Aspen Golf, Aspen Suites & Aspen Heights and Aspen Valley.
All complexes offer: Magnificent view to snowy slopes of Pirin, Rila & Rhodopes mountains; Calm & quiet area, Far from the noise & traffic of the city; Luxury SPA and wellness centre; Services for kids; Well equipped studios & apartments.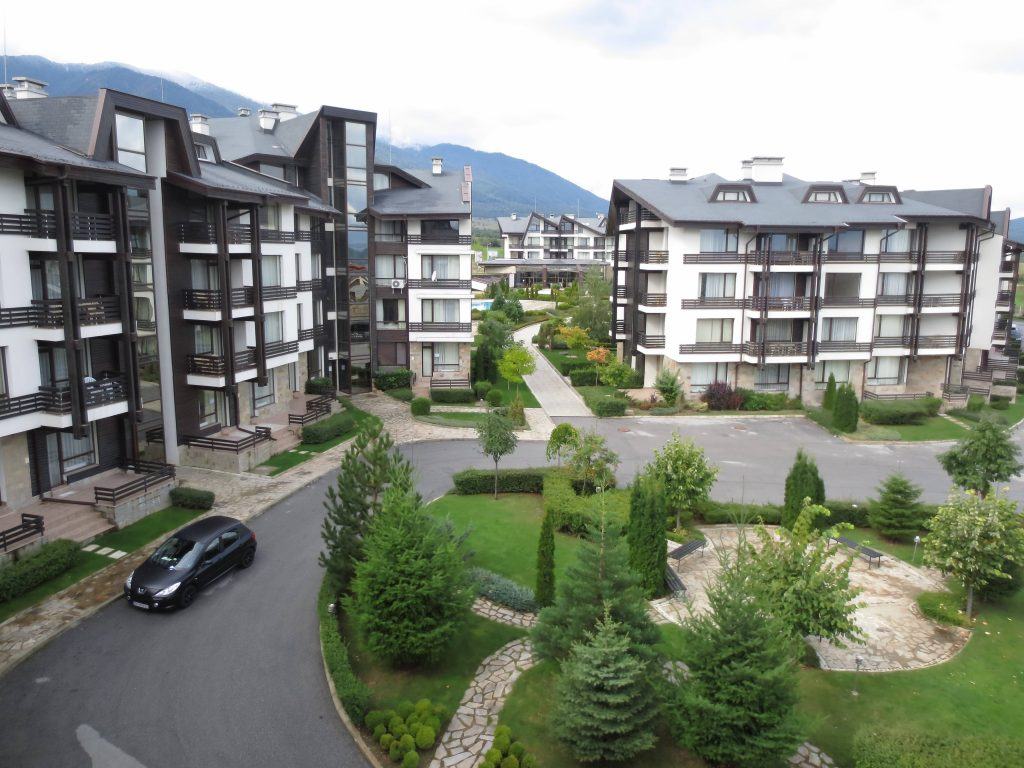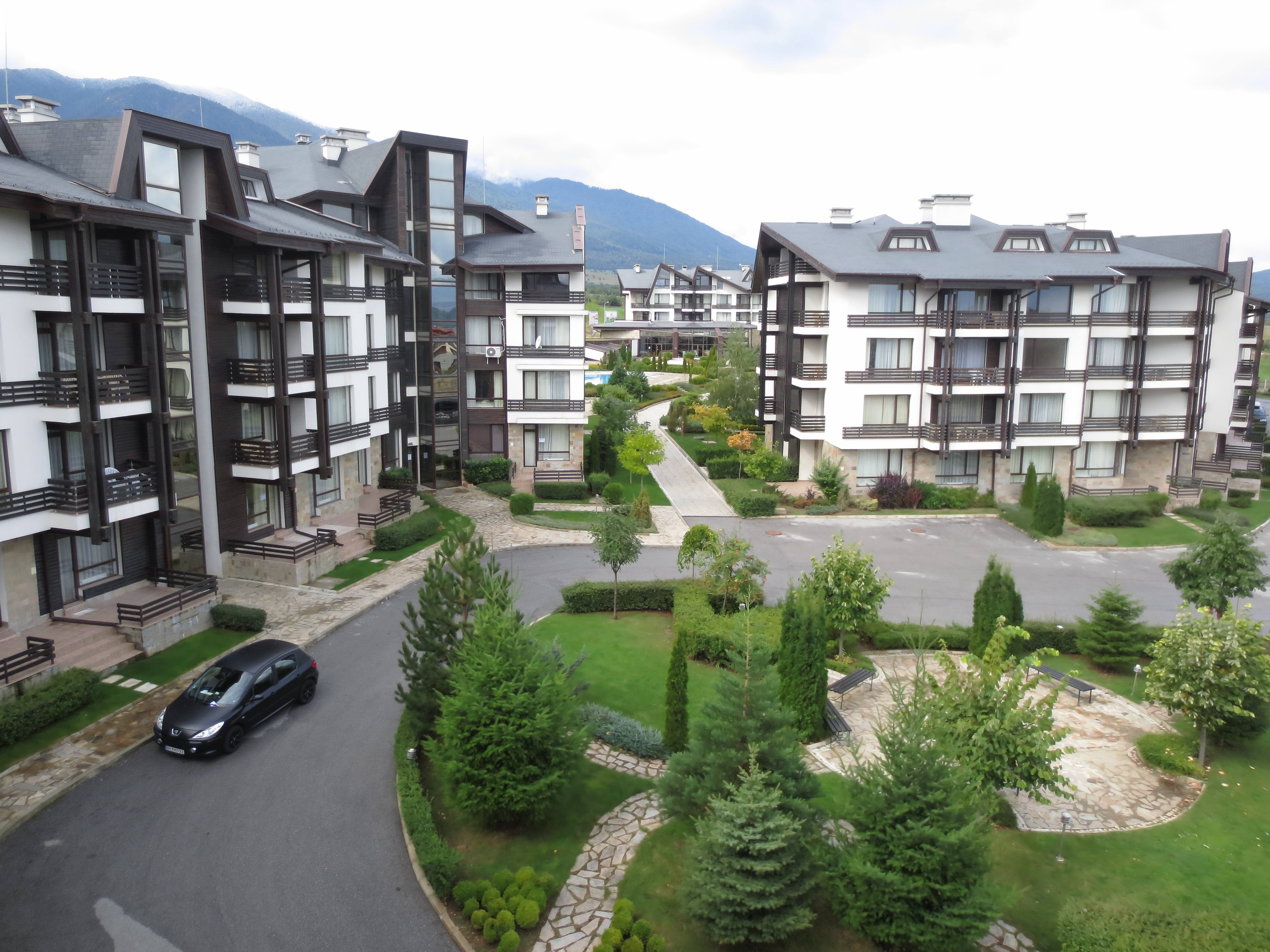 The Global economic crisis after the property bubble collapsed property prices in the region. Unfortunately, this is the reality and the owners of the apartments have to accept the fact the sale of their apartment will not cover all the investments made when they have purchased. To all owners were given lots of assurances about the great service they would receive from the property management company and how there had been "lots of interest from holiday companies who are ready to give them a good weekly rates for renting out their apartments.  Unfortunately, promised rental income never have been materialized and big promises proved well told fairytale in comparison to reality. A great part of owners frustrated by vain promises have not even seen their apartments live and continue to pay annual maintenance fees for not using their property. This one of the main reasons owners to decide selling their property in Aspen Golf, Aspen Suites, Aspen Valley and Aspen Heights as this reflected negative to the property prices in the region which suffer from oversupply. However, some of them realized it is better to refund a part of the investments made instead paying wasted money for local taxes and maintenance fees.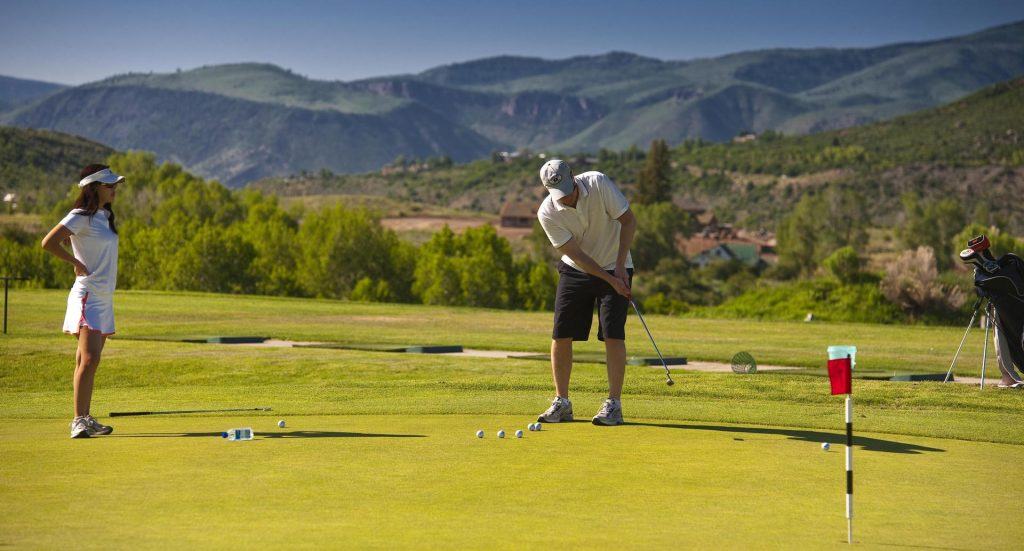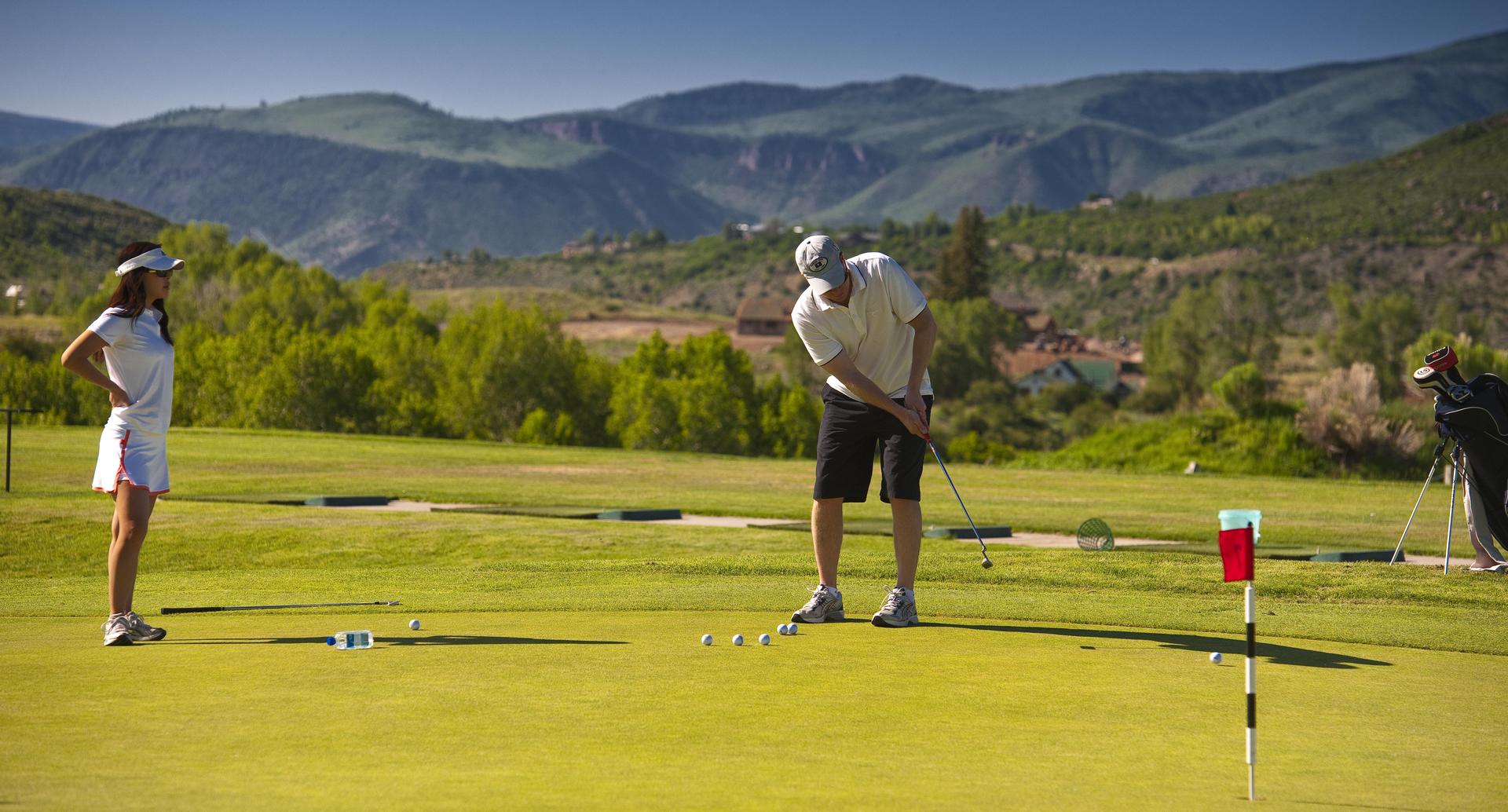 The most of the owners are British citizens and when the bought the properties in Aspen Resorts they took advantage of better rate of currency exchange of the British pound against Euro and succeed to save about 35% of the devaluation of the real estate during the crisis. Pricing levels according the real estate market and closed deals in the last three months shows the prices vary from 250 euro per square meter – 280 euro per square meter for a furnished apartment.
If you consider selling your property in Aspen Golf, Aspen Suites, Aspen Valley or Aspen Heights complex, don't miss the great opportunity to get a Free Property Valuation from the experts at Cash4BulgarianProperties or a CASH offer for your property within 24 hours.
Contact us by e-mail info@cash4bulgarianpropertis.com or by phone +359 (0) 876 80 77 44 !