Nessebar Fort Club is located in the biggest and the most popular Bulgarian sea resort Sunny Beach. This attractive apartment complex is situated in the quite part of the busy resort, very close to the big Aqua Park, located on the main Varna-Burgas road. The complex offers apartments for sale, along with accommodation in comfortable one bedroom apartments with capacity of up to four people, two bedroom apartments for up to six people and studios for couples that feature the following facilities: air conditioning, a fully equipped kitchen, a cable TV, a bathroom with shower, and a balcony.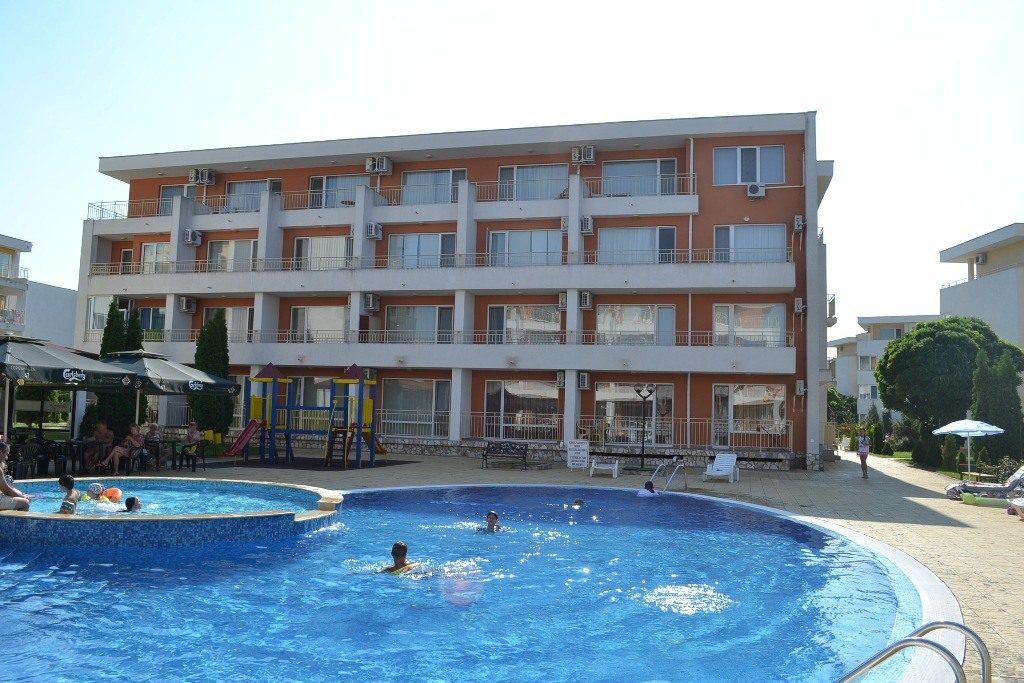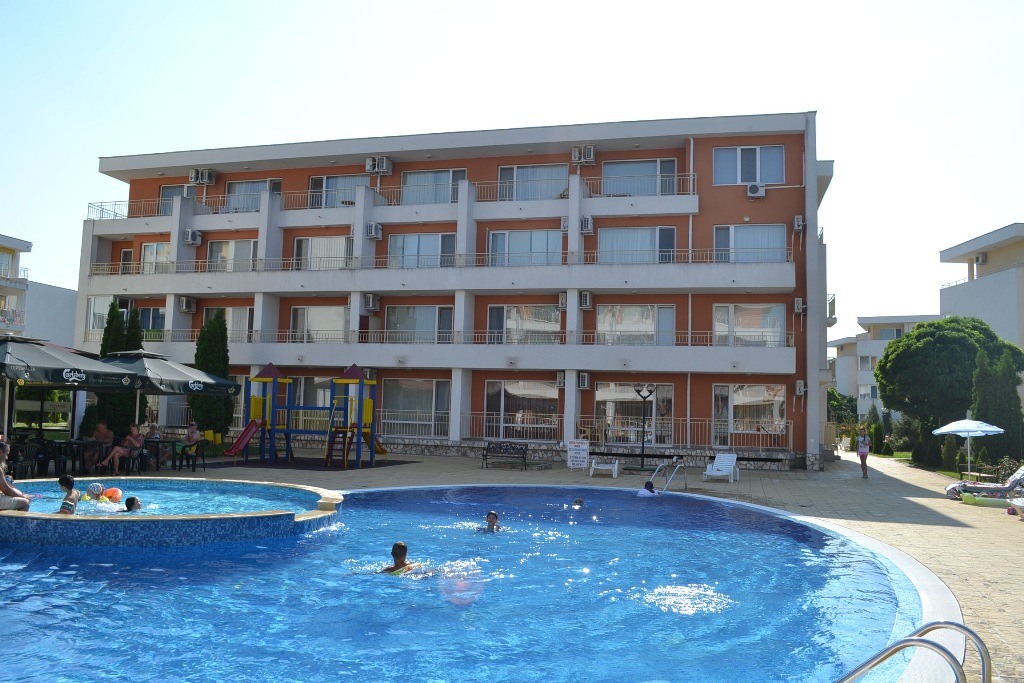 Fort Noks complexes attract tourists from near and far due to its favorable conditions with multiple onsite attractions that ensure a pleasurable holiday in Sunny Beach resort. Its territory combines three types of landscape: coastal, lowland and mountainous.
Nessebar Fort Club is a part of Fort Noks complexes and offers apartments for sale with a lot of facilities, including 6 pools for adults with water bar and water attractions and one for children, a football and volleyball court and courts for mini golf and tennis. The buildings of the Fort Noks complexes are located in the form of a fort and the guests can conveniently use the large parking for free.
Two restaurants in the complex offer affordable dishes for tourists with different tastes. The fish restaurant offers traditional local fish dishes. The main restaurant will delight the Italian cuisine fans and offers also traditional Bulgarian and European meals. There is also a confectionery available for sweet temptations.
The tourists can use also a sauna, an internet club, a playground for children and go shopping in the numerous shops available in the complex. Apartments for sale and for rent in this place offer a full comfort for family holidays as well as for romantic sea vacations. The Fort Noks complexes guests can join one of the numerous sports available, such as football, volleyball, surf, walking, tennis, swimming, horse riding, cycling, fishing, diving, and sailing.
Nessebar Fort Club features a full range of facilities and entertainments for people of all ages, so the tourists do not have to leave the complex in order to spend a nice and memorable vacation. For those, who would like to take advantage of the beach, it is located in only 900 m away and is easily reachable on foot. The Sunny Beach center is located in only 5 minutes of driving, where numerous restaurants, shops, cafes, and multiple entertainments are located, besides the beach.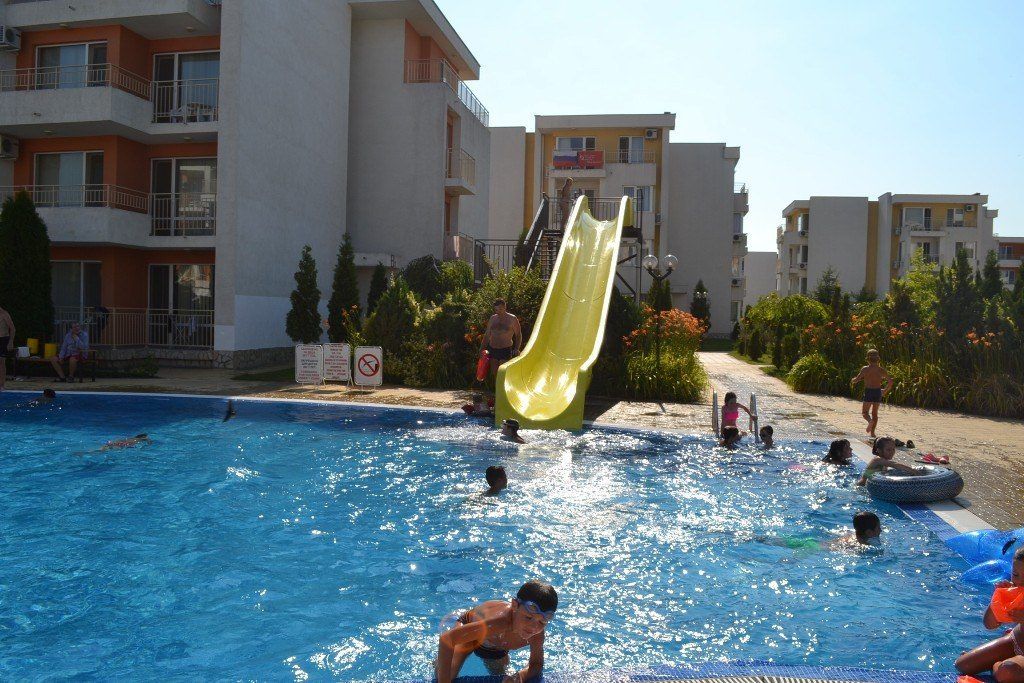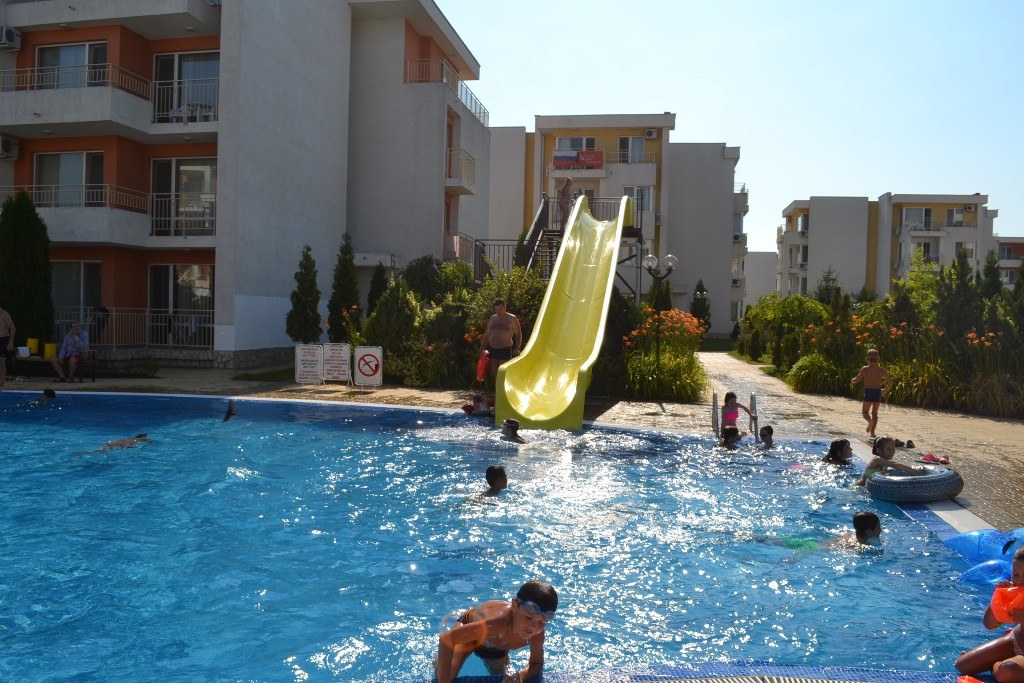 Nessebar Fort Club offers investors apartments for sale in this vacation complex. All of these apartments for sale are suitable for year-round use. The complex is located in the periphery of the western Sunny Beach part. The exciting night life and the beautiful beach are very close, so the guests that would like some change, can easily break the monotony adding some  Sunny Beach emotions to their vacation. Nessebar Fort is an ideal opportunity for making smart investments and a perfect place for exciting holidays, so if you are interested in any of these opportunities, just contact one of our agents.
For the past few years sale prices of apartments in Nessebar Fort Complex have been relatively stable with a slight decrease over the past few months mainly due to the economic crisis in Russia. The investor of the complex – the Fort Noks company has built two more similar complexes next door – Holiday Fort Golf Club and Orchid Fort Garden, where newly built apartments are offered for sale at prices between 700 and 850 Euro/ sq.m. Resale market traditionally offers more attractive prices. Currently there are resale apartments in the complex at the following prices:
Studio apartments – 14 000 to 20 000 Euro
One-bedroom apartments – 24 000 to 30 000 Euro
If you consider selling your property in Nessebar Fort Club, don't miss the great opportunity to get a Free Property Valuation from the experts at Cash4BulgarianProperties or a CASH offer for your property within 24 hours.
Contact us by e-mail info@cash4bulgarianpropertis.com or by phone +359 (0) 878 60 77 82 !