Preslav Complex, a place close to your heart!
Preslav Complex  is located in the prestigious south part of Sofia, the capital of Bulgaria, near Vitosha Natural Park. Preslav is a housing complex of closed type with controlled access and security guard. 85 flats, located in 11 housing sections, constructed in a cultivated land plot over an area of 18 decares - this is Preslav Housing Complex. 120 underground parking places, accessible from two main entrances to the complex, turning streets into walkways. The functional design of the site is entirely consistent with its favorable exposure and unique Vitosha mountain view. The housing complex is with a new and modern infrastructure. The street communications are constructed parallel with the buildings.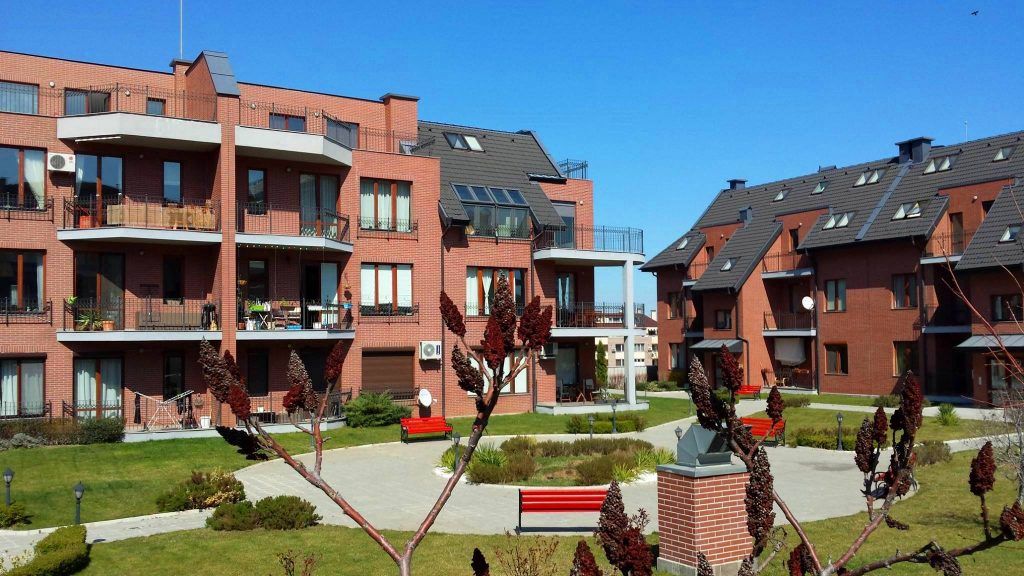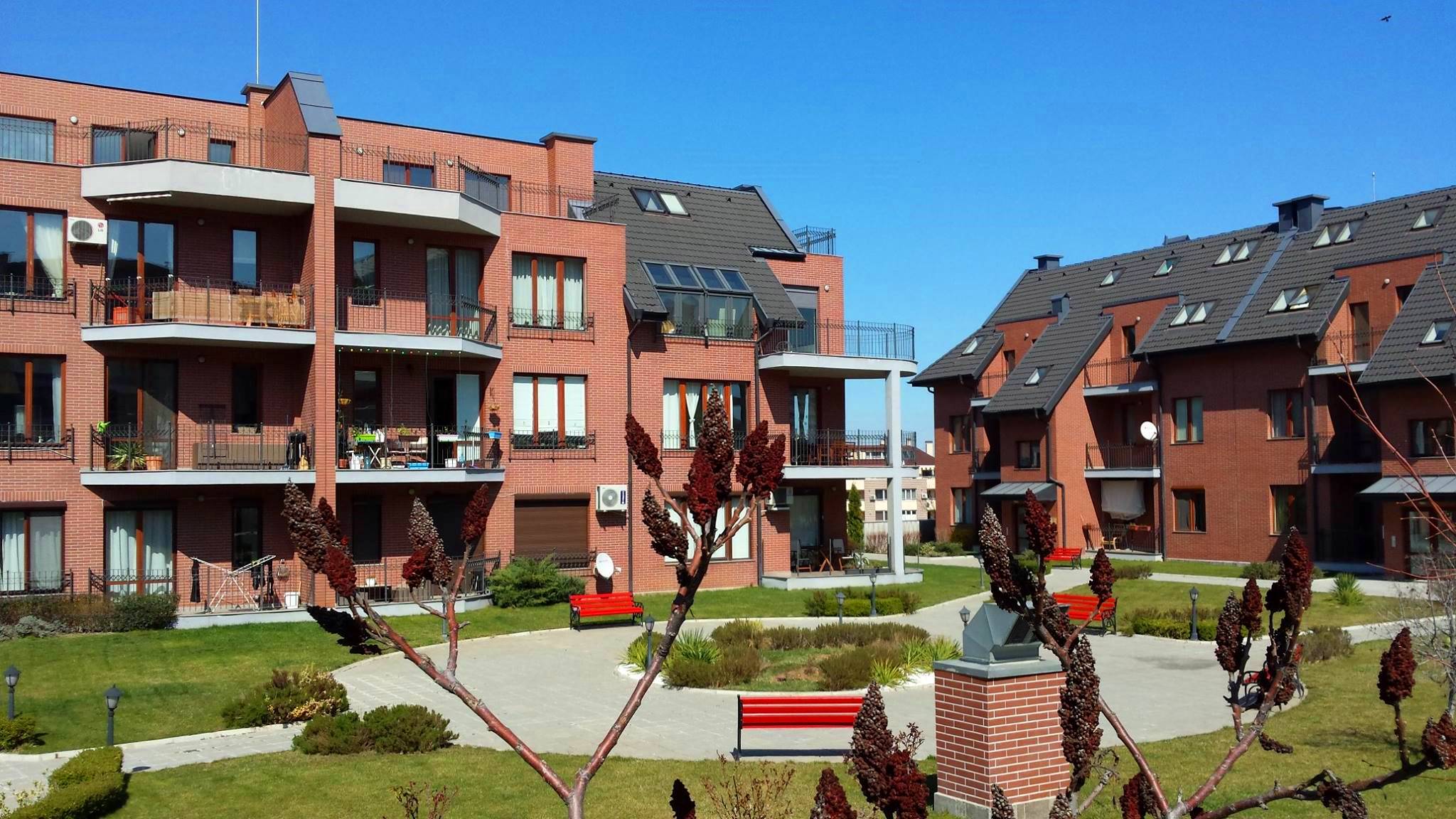 Preslav is De luxe housing complex because of the fact that all the facilities and the building constructions are conformed with the up-to-date requirements and the most modern construction materials and technologies are used, approved by the European standard.The construction is a monolythic one, ferro-concrete, beamless. The roof construction is wooden, and the cover is from ceramic roof-tiles.
Surrounding areas: landscaping, finishing with available bushes and trees, walkways with appropriate pavement lane lighting, irrigation system, plumbing, outlets, tap all green areas included in the water network to the meter for general consumption. Outside walls: ensuring controlled access system. System 24 hour security and controlled access to residential areas and garages.
Major roads servicing the complex are:
- Boulevard Simeonovsko shose - providing fast access to center of Sofia and to the Natural Park "Vitosha";
- Ring Road - connecting Preslav Complex with Sofia Airport, the north, the east and the west quarters of the City, avoiding the traffic in center.
- 1 km from Vitosha National Park
- 4 km from Simeonovo ski-lift
- 3 km from the Hunting Park
- 8 km from Sofia City Center
- 15 km from the Sofia Airport
- 10 km from Central Bus Station Sofia
- 10 km from Train Station Sofia
 The Preslav Complex is close to:
Belle Rose Complex
Buena Vista Complex
Maxi Complex
Vertu Residence Complex
Garden Complex
Cite Jardin Complex
Vitosha Park Complex   
Have apartment for sale or rent in the Preslav complex? We have a client for it!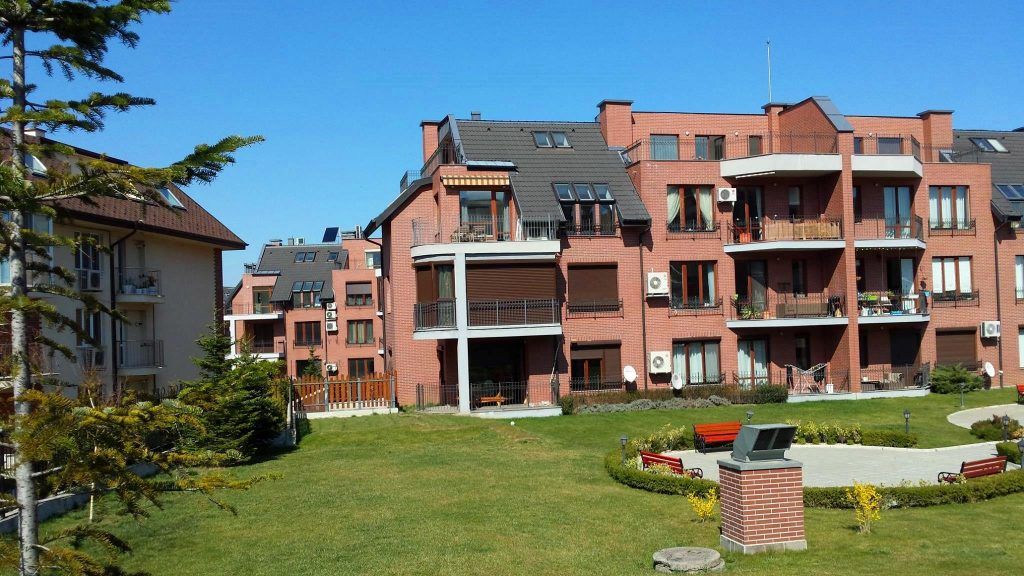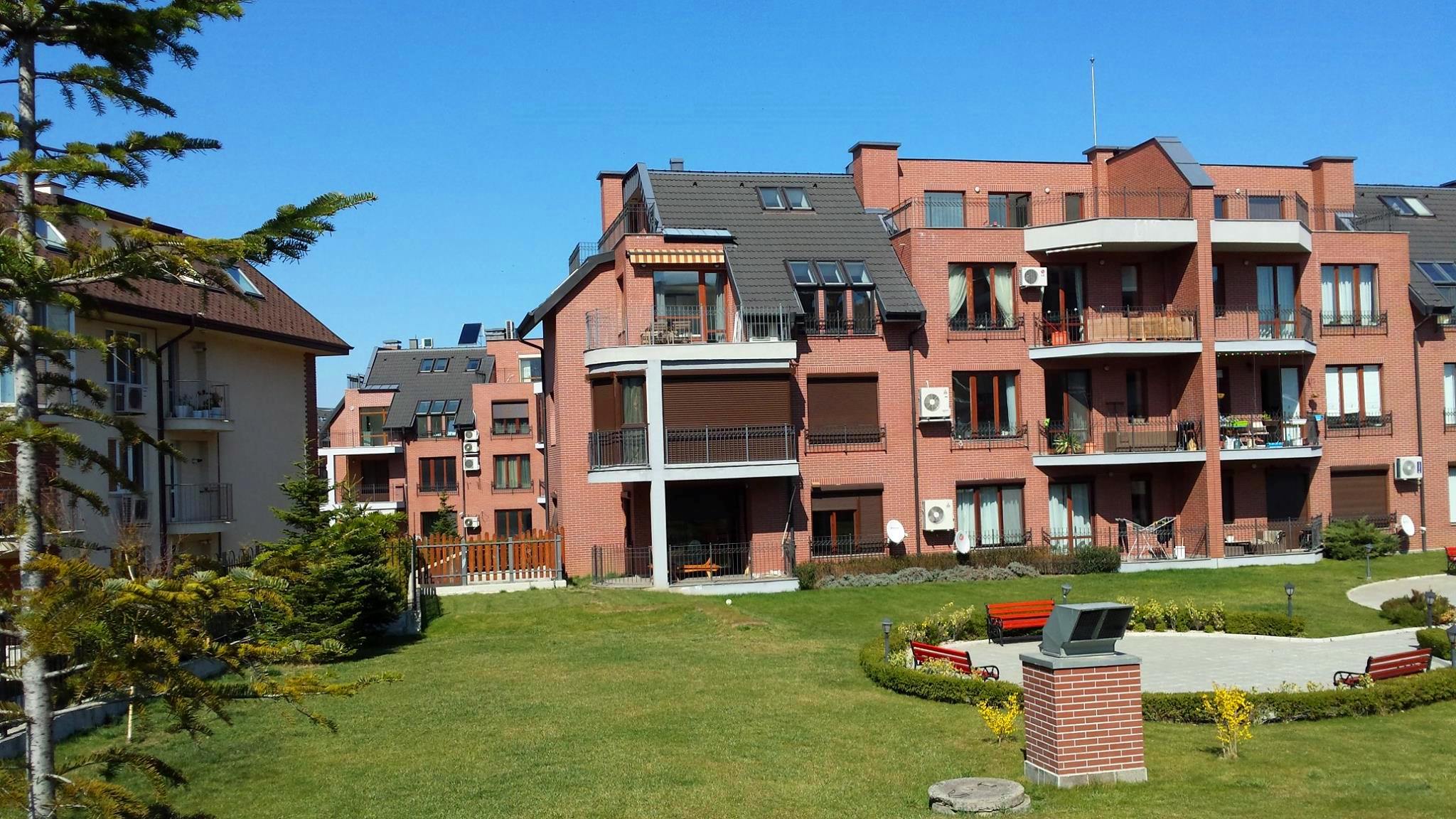 Daily in our company Cash4BulgarianProperties we receive dozens of emails from customers (investors) who want to buy or rent apartment in Preslav Complex:
Basic search:
-   One bedroom apartment (furnished)
-   One bedroom apartment (unfurnished)
-   Two bedroom apartment (furnished)
-   Two bedroom apartment (unfurnished)
-   Maisonette
 If you own a property in Preslav complex we will be happy if you contact us by e-mail or phone: +359878607722. We are ready to answer all your questions, to visit at a convenient time your property, no upfront fee and no obligations absolutely FREE to prepare a realistic assessment of the property, according to the current state of the market and commit ourselves to its sales in the fixed period.