In November, the pound staged a decent recovery against the euro, rising from the €1.10's to around €1.18, not far from the best it's been in nearly three months. Sterling had weakened significantly in the wake of the EU referendum, due to uncertainty over what effect leaving the EU may have on the UK economy.
However despite this uncertainty, actual economic data continues to impress; almost every data release is beating forecasts, with recent figures showing unemployment has fallen to its lowest in 11 years, and retail sales growth at its highest for 14 years. What this shows is that the UK economy is proving resilient despite the ongoing uncertainty over what will happen next year, when the formal process to leave the EU begins when article 50 is invoked.
For now sterling is performing well, having been punished since the referendum, perhaps unfairly. Since the US election, the pound has recovered by more than 5 per cent, making a €350,000 property in the eurozone almost £20,000 cheaper over the course of just a few weeks.
Sterling's strength is only part of the story however, as the euro has also weakened recently making it cheaper to purchase. The referendum result in the UK and the US election result have increased the chance of similar populist voting in the upcoming elections and referendums in Europe, which has shifted focus away from Brexit and helped lift rates.
While rates are still lower than they were earlier this year, when you take a step back and look at things objectively, things aren't really that bad at all. In December 2008 pound/euro rates were as low as €1.02. When you look at how the rate has moved over the last 7 or 8 years, the average GBP/EUR rate is around the €1.20 mark which isn't far from where we are now.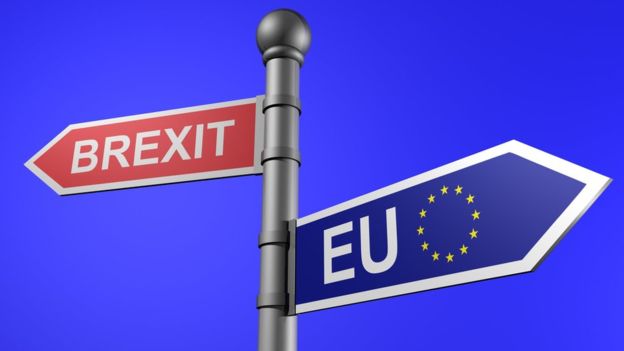 Our long term view is that rates will eventually move higher, however in the short to medium term, it is likely that sterling will remain under pressure and fall by as much as 5 to 10 per cent once Article 50 is triggered in March. Those looking to purchase a property in euros in the next 12 months should therefore consider their options and the contract types available from currency brokers that can protect you against adverse exchange rate movements and ensure you can budget effectively.
FX contracts you may want to use when buying abroad
Below is a brief overview of the main FX contracts on offer. A FX broker should off er you a free consultative service on exchange rates in order to explain what may move the rate, to help you decide when to fix a rate and what contract type to use. Using these types of contract give you control over your currency purchase. The alternative is simply sitting back and hoping the exchange rate will move in your favour. In my experience, hope is not a reliable economic tool.
Spot Contract (Buy your currency today) – This is the most popular way to buy currency. You fix a rate over the telephone, settle within 2 days, and your currency is transferred by priority transfer to the account of your choice. The rate varies throughout the day as we buy live from the market, and can be up to 5% better than your bank or existing broker may offer.
Forward Contract (Fix into the Future) – You can fix today's rate of exchange for up to 2 years, protecting you against volatility and helping you to budget. You lodge 10% of the total to be converted within 2 days, with the remaining balance due when you want your currency transferred. This type of contract really helps budgeting for those buying or selling property abroad.
Limit order (Hold out for a better rate) – Secure your currency when your desired rate becomes available; particularly useful if time is on your side and you think the rate may get better. This allows you to aim for a higher rate in the hope that things will get better.
Stop loss order (Protect against rates dropping) – Your currency is exchanged if the rate goes below a pre-determined level. Combined with a limit order, you can hold out for a better rate while protecting yourself from a sudden fall in the market. This gives you a worst case scenario so you don't end up paying more than necessary for your dream home overseas.
Source: A Place In The Sun
ALASTAIR ARCHBOLD
Thursday, February 02, 2017
купить кресло груша украина