This is one of the most frequently-asked questions we receive here at Cash 4 Bulgarian Properties. There are many major differences between a cash offer and a traditional sale. Below, we'll explain these differences, the process of selling a home for cash, and the benefits of accepting an all-cash offer for your Bansko property!
What Is A Cash Sale?
A cash sale is a simplified way to sell your Bansko apartment, mobile home, commercial or multifamily property. In a cash sale, a seller submits their information to a buyer, who will then make an offer based on several factors. These factors include your asking price, the condition of the home, and the fair market value of the property, among others.
If a cash offer is agreed to, the buyer will purchase the apartment as it is. There will be no real estate agents, lawyers or listings involved in the process. Just the seller, the buyer and cash for the Bansko property.
Reasons To Sell Your Apartment in Bansko Area For Cash
There are many reasons why you may be considering selling your Bansko property for cash, including:
Debt or Bankruptcy
Inheritance or Probate
Foreclosure
Illness or Death in the Family
In many cases, a seller simply does not want to go through the costly, time-consuming process of selling a home the traditional way. A cash sale cuts out most of the hoops to jump through and middle men to deal with.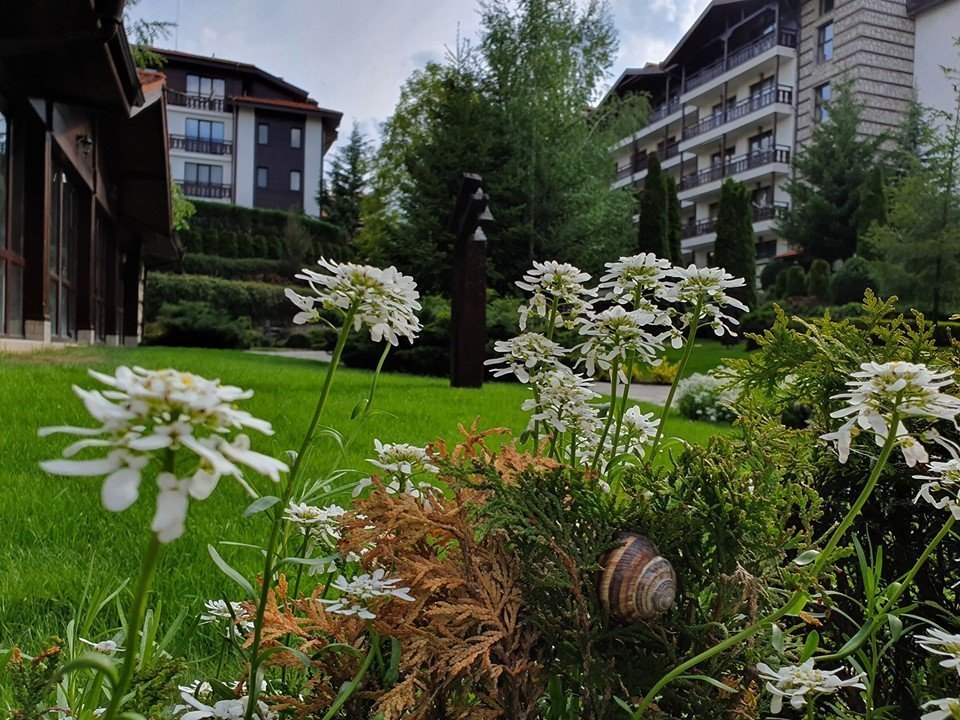 Advantages Of Accepting A Cash Offer
There are several advantages that come with accepting a cash offer for your Bansko home or property, including:
Quick Sale
A major benefit of accepting a cash offer is a quick sale. In many cases, you can complete a sale of your Bansko home in a cash deal in less than a month. A house in Bansko sold the traditional way is on the market for an average of 180 - 210 days.
Meanwhile, you can expect to have the show the home an average of 15 times if you hire an agent and create an MLS listing. Plus, showings will have to be scheduled when it's convenient for the potential buyer to see the home.
You also have to take into account the time it will take to close in a traditional sale. The average time to close on a house is 180 days.
In a cash sale, there are NO showings whatsoever. A representative will come out to inspect the property, but it will be done around your schedule and it will be a one-time visit. Plus, you will also be able to set your own closing date.
2. Little-to-No Fees
When a house is sold for cash, the seller should have to pay little-to-no fees in the transaction. In a traditional sale, the seller is typically responsible for several expenditures.  The seller has to pay closing costs, which averages about 2% of the sale. In addition, the seller would have to pay a real estate agent commission, which is about 8% on average. The seller would also be responsible for the cost of any repairs that need to be made, which could range anywhere from hundreds to thousands.
If you're dealing with a reputable "We Buy Bansko Properties" company, there shouldn't be ANY commissions, closing or repair costs.
3. No Staging Or Repairs
Another advantage to a cash sale is that you won't have to spend any time staging the home or making repairs. In a traditional sale, you will have to set aside time to tidy up the property and make any necessary repairs before prospective buyers view it. And as we explained above, you could be doing quite a bit of tidying to show your Bansko apartment to many different buyers.
If you take a cash offer, you won't have to make any repairs or clean a thing. A representative will come out to see your Bansko property, but because they will be buying the home as-is, they will be responsible for any cleaning or repairs. And what's more, they will schedule the appointment to view your Bansko apartment when it's convenient for you.
Get Cash For Your Property in Bansko FAST With Cash 4 Bulgarian Properties!
If you want a cash offer on your Bansko house, contact the professionals right here at Cash 4 Bulgarian Properties ! We are the #1 cash Bansko home buyers in the field today! Our real estate experts have decades of experience with cash sales, and will work with you directly throughout the process to ensure a painless and easy transaction!
What makes us the best home buyers in the business? With Cash 4 Bulgarian Properties, there are:
NO COMMISSIONS TO PAY!
NO CLOSING COSTS TO PAY!
NO LAWYERS TO HIRE!
NO REPAIRS TO MAKE!
And with Cash 4 Bulgarian Properties, you'll get CASH for your Bansko property FAST! In fact, we can complete the sale in many cases in as little as 4 WEEK!
For a FREE, NO OBLIGATION offer on your Bansko property, mobile home or commercial property, call + 359 878 60 77 22 or you can submit your information in just minutes by clicking the offer button below!