Lagera district is established residential area in Sofia city. It was developed in the 1960s when developments typically allowed for more space between buildings and more green areas. Lagera is located just five minutes' drive from the city center of Sofia and has excellent road links and bus routes due to it's close proximity to the center. One of the main thoroughfares Tsar Boris III Boulevard has emerged as one of nodal points of Sofia city. The boulevard passes through Lagera quarter and flows in to the European route E79 direction border point "Kulata". Furthermore, a new Metro line scheduled to be completed in 2018 will run along Lagera quarter.  To the south of the district there are a large park and other sporting facilities including swimming pool, ice hockey ring and football stadium "Slaviya".

Lagera Tulip complex: one of the most favored developments in Sofia city
Lagera Tulip complex is situated in a densely populated residential area close to all amenities and facilities, and close to the city center of Sofia. The developer AFI Europe (part of the AFI Group) is one of the biggest developers in the world. Such a large developer as AFI Europe with extensive experience in creating residential complexes worldwide offers reliability and security to the design and construction of Lagera Tulip complex. The construction of Lagera Tulip complex started in 2007 and was finished successfully finished in 2010. The total build area is 30,000 square meters with the development of four shops, fitness hall and kindergarten. Lagera Tulip is a gated community which comprises four modern apartment blocks designed to take maximum advantage of the local landscape. Also, there is an underground parking space for each unit.
Sell or Rent out my apartment in Lagera Tulip complex, Sofia city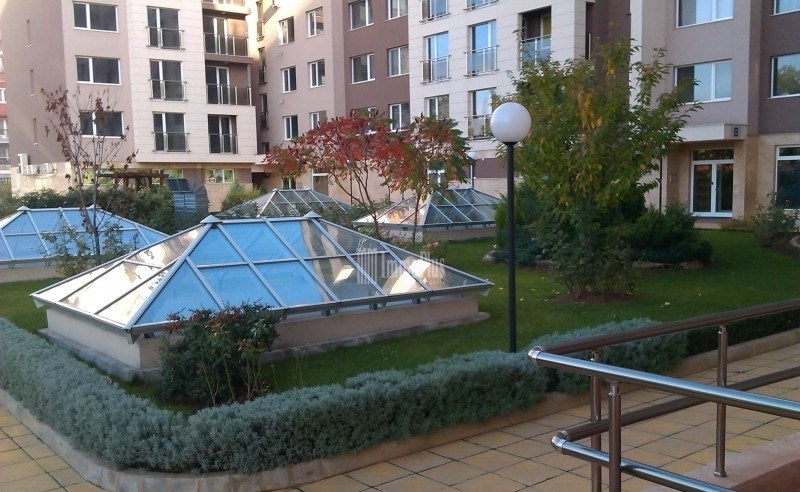 Total numbers of units for sale in Lagera tulip complex are 248 of three different types – studios, one-bedroom apartments and two-bedroom apartments. All offered fully finished with modern, high-quality installations. A video intercom and reinforced apartment door add to the sense of security.  The majority of sales of the apartments in Lagera Tulip complex was from foreign citizens. Offered apartments by the investor in the complex at the moment are at pricing levels 900-1000 Euros per sq.m. Most of the foreigner buyers borrows a huge bank loans to buy apartments in Lagera Tulip complex with the intention to rent out the property in order to recoup their investments and start profiting from them. The advantage of renting out your apartment in Lagera Tulip complex will generate a positive cashflow. Monthly rental income will cover the running costs investment or mortgage. Due to It's great location and proximity of the downtown of Sofia and lots of business centers, Lagera Tulip complex is in high demand of  young professionals who are looking to rent mainly studios and one-bedroom apartment. Annually the landlords will generate profit starting from 2,000 Euros for studios and 3,000 Euros for one-bedroom apartments. Of course the greater part of property owners in Lagera Tilip complex will be not satisfied with this analysis. However property market in South-West Sofia is the leader in customer preferences looking to buy property. Traditionally, between 70% and 85% of buyers are turning to apartment located near  or with quick and easy access to the center of the capital. During the past 2013 the drop in prices stopped as the market remained stable. The volume of property sales increase which allows us to consider there are indications of a gradual recovery from the crisis. The common demand that exist in Lagera Tulip complex which is compiled from inquiries and request from our clients is for 680-750 Euros per sq.m. for one and two bedroom apartments usually from young couples who are bank supported. In most cases Lagera Tulip`s owners choose to resell their apartments at the current market values rather renting out as they are looking to achieve quick investment recovery.
Lagera Tulip complex remain one of the most preferred developments from potential buyers.  And it's not surprising  that the complex is favored.  The community is gated and includes trade areas, underground parking, recreational facilities, children`s playgrounds, and luxuriant gardens, all specifically designed to serve the residents of Lagera Tulip.