There are two amazing vacation complexes in Sunny Beach that investors would definitely enjoy. Both of them are modern, luxury and offer a great number of facilities. Let's consider each of them separately, so you can get a real feel of what would be your summer life in any of these two complexes.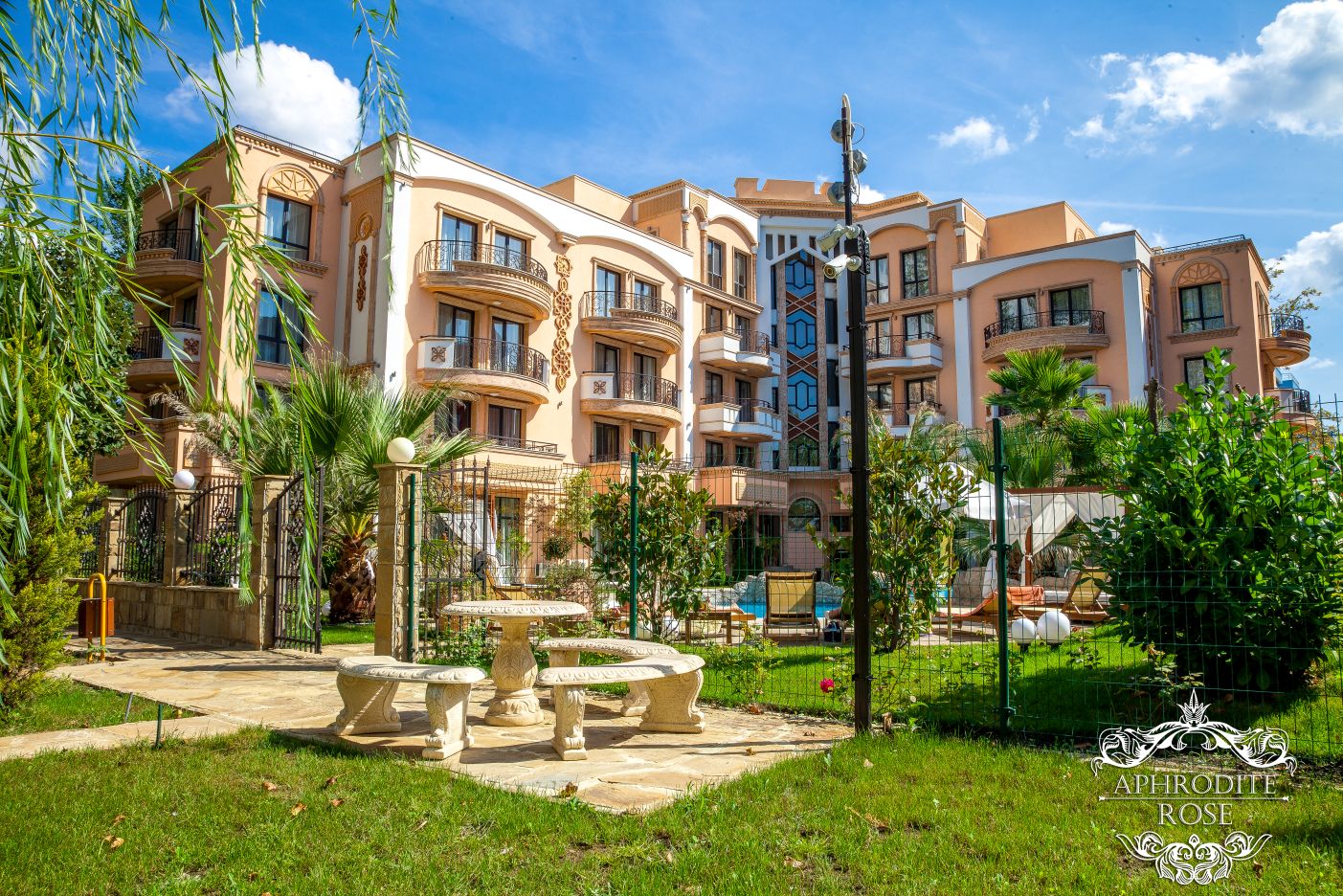 Aphrodite Rose
This is a unique gated resort complex located in the quiet part of Sunny Beach. There is a big green park around making the region ecological clean and perfect for rest.
Yet, the beach and the resort's center are not too far away. You can reach both for just 10 min walking. The old city of Nessebar is located in 2 km away where you can spend a day or to in sightseeing. There are a lot of ancient attractions here. The International Airport in Burgas is located in 35 km.
The Aphrodite Rose Complex consists of one 6-story building with two entrances. The apartments located there are fully completed. There is a choice between apartments with one bedroom and two bedrooms and studios. Most of these apartments provide amazing view to the beautiful park located beside the complex. This place is perfect for families with kids as well as for the couples who are searching for serenity and tranquility.
The facilities and services offered in this complex include: two swimming pools – one for kids and one for adults, a fitness center, outdoor Jacuzzi, water bar, a playground, a football pitch, a volleyball court, billiard, table tennis, parking. There is an Internet connection on the territory of the complex and 24/7 security and video surveillance.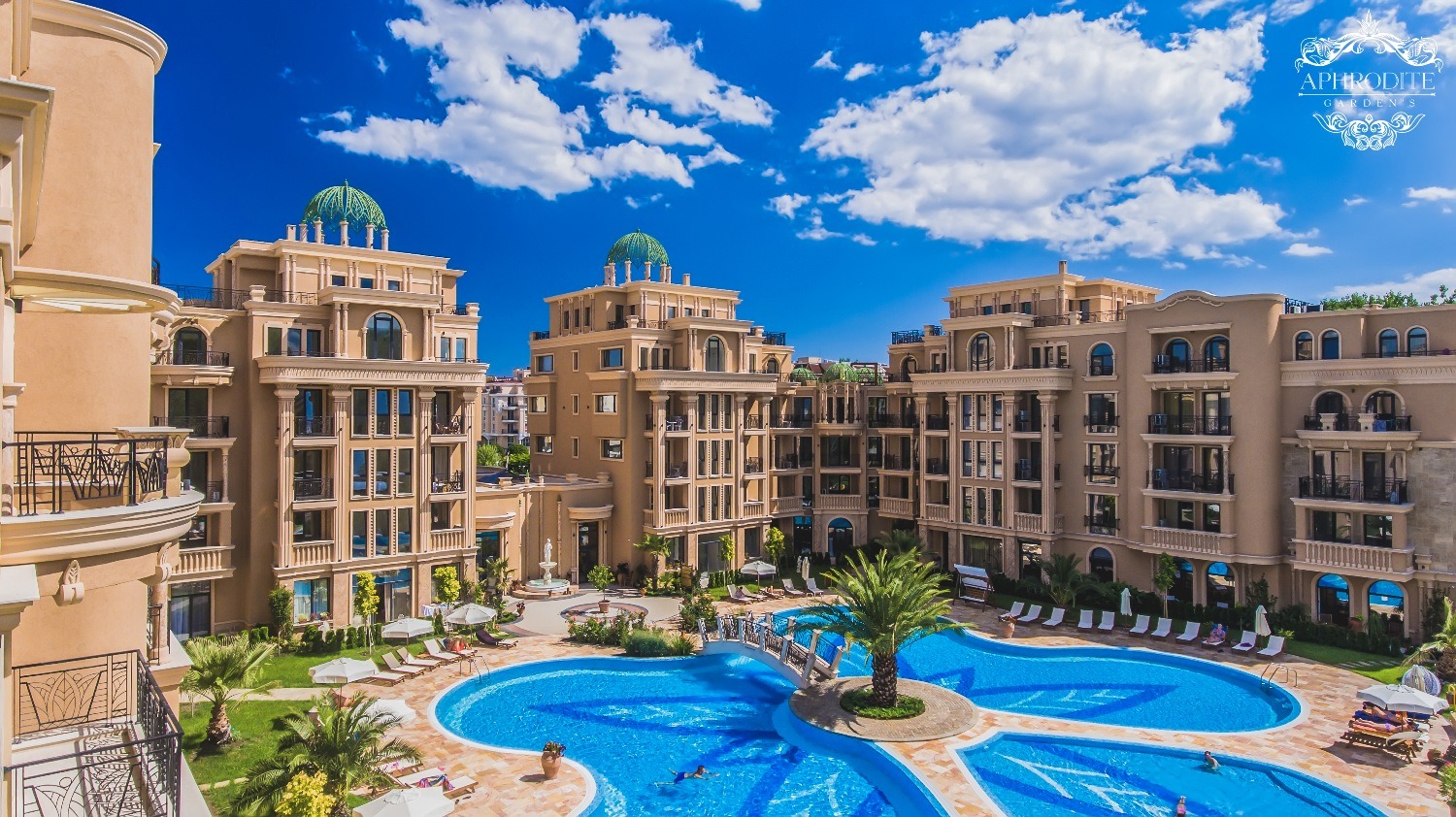 Aphrodite Gardens
This is another beautiful gated complex located beside the other Aphrodite Complexes. So the beach and the city center along with all the other attractions are located in the same distance as from the Aphrodite Rose Complex.
The complex consists of one 6-story building with four entrances. There are studios and apartments with one, two or three bedrooms available for sale in this complex. Most of the apartments have a panorama to the beautiful park located beside the complex. Besides all the facilities that the complex itself offers, there are some facilities in the park, too. They include places for picnic, playgrounds, sport facilities, etc. A small church is going to be built in that park, too.
The facilities offered at Aphrodite Gardens include a big swimming pool in the form of a flower along with a children's swimming pool with umbrellas and sun loungers, non-stop video surveillance and security, a lobby bar and reception with unique design, water bar, outdoor Jacuzzi, modern fitness center, salt room, along with massage services.
There is a volleyball court, football pitch and a great kid's park. A hair-dressing salon and parking also serve the complex. People can take advantage of the Internet on the entire territory of the Aphrodite Gardens complex. There is also a beautiful courtyard garden with fountains and a landscaped courtyard for relaxation.